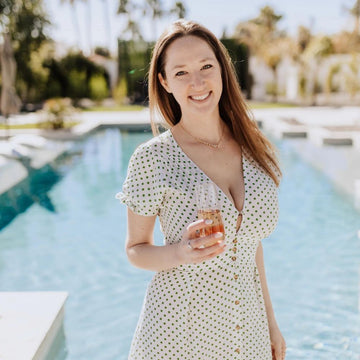 THE STORY STARTS HERE
Meet
Jenna
If you've ever spent hours looking for the perfect bikini only to surrender, shoulders slumped in a fitting room after an unfruitful day of searching - here's the woman that knows your story so deeply she decided to build a swimwear brand to help you never feel that way again.
Our Mission
Wow!
I am in love! As a woman with a large bust, I am thrilled to say that this is my favorite bikini top EVER!
Just perfect
I am so happy with this Suit! Thank you Jenna Bricher Swim!!!
Love it so much
Even better than I expected! I'll definitely be buying another...